A
Q: What's your warranty terms?
A: We offer different warranty time for different components, please contact us for details.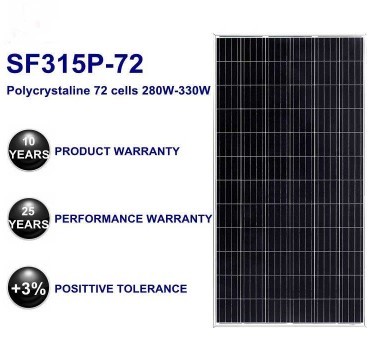 We provide a 10years material gurantee for our modules . In addition, 90% power output gurantee for 10years , and 80% power output gurantee for 25 years of the module life are provided.
Solar system include on grid and off grid system, detail as follow: solar moduel ,inverter , solar bracket, solar connector, battery,and so on.
Solar inverter 10years gurantee, controoler 15years ,battery 25years.