A
Solar panels system Quality Control in Shanggui
In manufacturing, quality control is a process that ensures customers receive products free from defects and meet their needs. When done the wrong way, it can put consumers at risk. For example, the recent defect found in Takata airbags resulted in the biggest automotive recall in history. The recall includes almost 69 million airbag inflators and may cost billions of dollars. The recall will last until the end of 2019 and take until 2020 to resolve.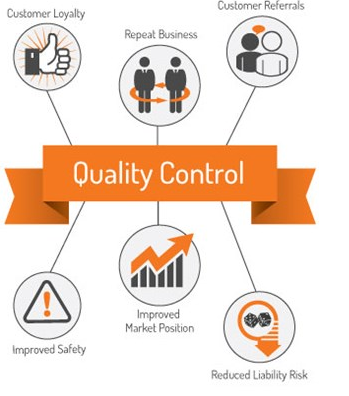 Major recalls like these can be prevented through effective quality control in manufacturing. Some common tools used to support quality control include:
When supported by lean tools like Total Productive Maintenance (TPM), 5S, and Kaizen, most if not all defects can be eliminated.
Customers expect and demand high-quality products. When customers receive quality products you will:
Increase customer loyalty
Gain repeat business
Gain new customers from referrals
Maintain or improve your position in the market
Improve safety
Reduce liability risks
Contribute to overall positive branding of your product
Manufacturers with quality control procedures in place are far less likely to face product recalls or place customers at risk from poorly made products. The cost associated with these recalls can be steep. Testament to this is the Takata recall, which is estimated to cost the company between $7 and $24 billion.
Discover how you can avoid costly recalls and support your quality control system with TPM. Graphic Products' Best Practice Guide to Total Productive Maintenance (TPM) will help you on the road to total quality. Improve quality, eliminate defects, and increase your profits.